Know before upgrading:
In order to solve the problem of "The disagreement between the coordinates of the tablet and the coordinates of the screen", the firmware upgrade is launched. After the firmware version is upgraded, the tablet will be divided into PC mode and Android mode. The default is PC mode, which can be switched according to needs.

(Method of switching between the two modes: press and hold any two keys on the tablet at the same time for more than 3 seconds. After releasing the keys, the indicator light will flash 3 times quickly, indicating the mode switch is successful.)


Before upgrading, disable the tablet drive (The below ①②③ drivers all need to be deleted) in the task manager (1. Right-Click on the taskbar and choose Task Manager from the menu; 2. Right-click the below circled files and click "End task.)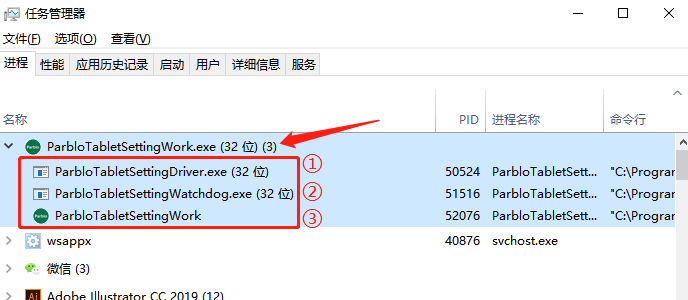 (The firmware upgrade package can be downloaded at the end of the article.)
Firmware Upgrading Steps:
1. After decompressing the compressed package to the local, open the folder and double-click the executable application file named "ParbloIAP_English.exe".

2. After connecting to the device, " 'Parblo Ninos M' Connected" appears on the interface, indicating that the device has been successfully connected.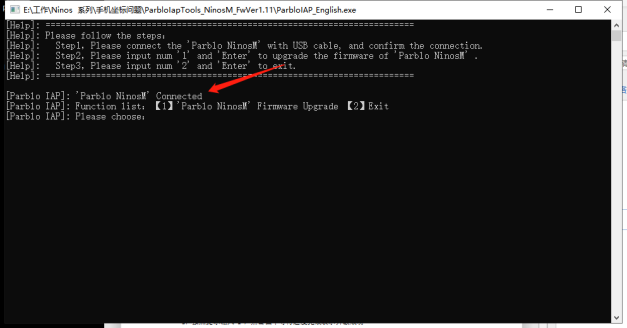 3. Enter "1" as prompted, press "Enter", and wait for the progress to complete, indicating that the upgrade is successful.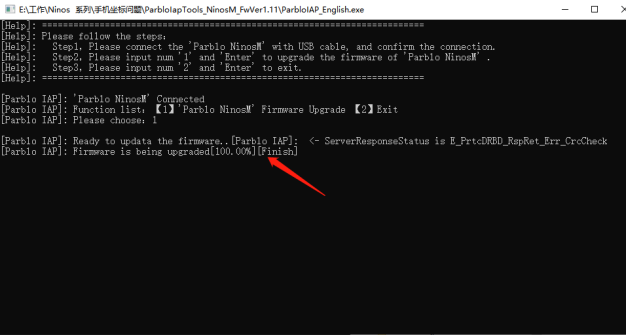 4. After the upgrade is complete, close the dialog box. Click the desktop driver shortcut to reopen it to use.
Firmware upgrade package download: the default firmware package 1 is used by default.
Note: Some A610Plus V2 is abnormal after upgrading, please use the firmware package 2 to upgrade.


Firmware upgrade package: