For video tutorials, please check here.
Note for firmware upgrade:
If your tablet model is not Ninos S (black nib) but another model, please click here to use another upgrade method. The method only supports the Windows computer system.
Firmware upgrade steps:
1. Connect the tablet to the computer and make sure that the tablet and the computer are connected.
2. Right-click the taskbar, open the "Task Manager", find "ParbloDriver", right-click and select "End Task".
(Please note: If you have not installed the driver on your computer or have uninstalled the driver, you do not need to choose to end the task process of ParbloDriver in the task manager, and go directly to the firmware upgrade step.)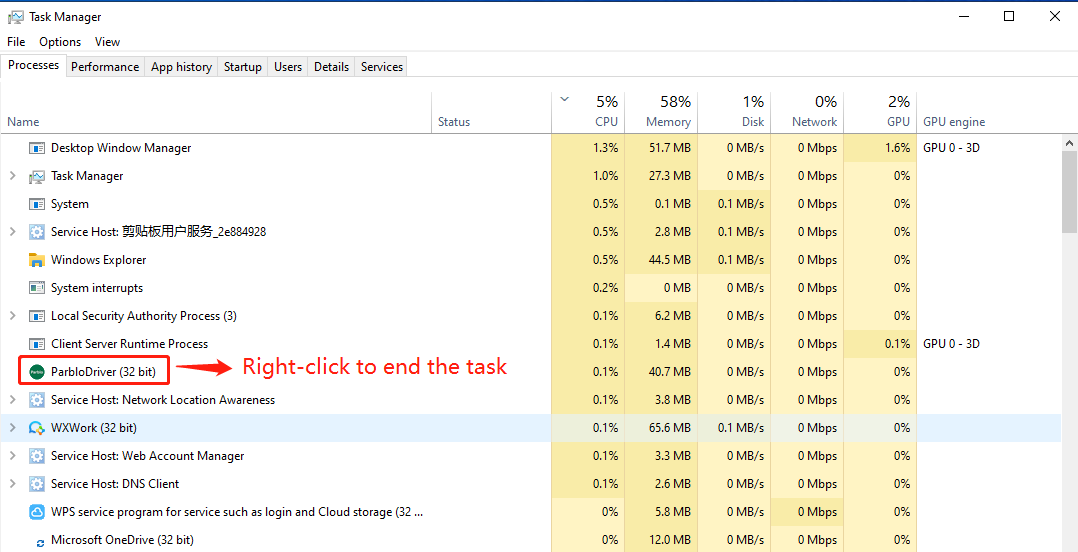 (The firmware upgrade package can be downloaded at the end of the article.)
Firmware Upgrading Steps:
1. Download the corresponding product firmware upgrade package, unzip the firmware package, and then double-click to open it.
(Please note: the firmware package must be decompressed)
2.Find "ParbloAP_English" and double-click to open it. Follow the instructions on the page to upgrade the firmware.

3. Operation steps of firmware upgrade window:
The page prompts that the tablet has been detected and the product model appears. Follow the prompts to perform the following operations:
① Press the number "1" and press the Enter key. When you see the firmware upgrade is 100%, it means the firmware upgrade is successful.
②Press the number "2" again and press Enter to close the firmware upgrade window.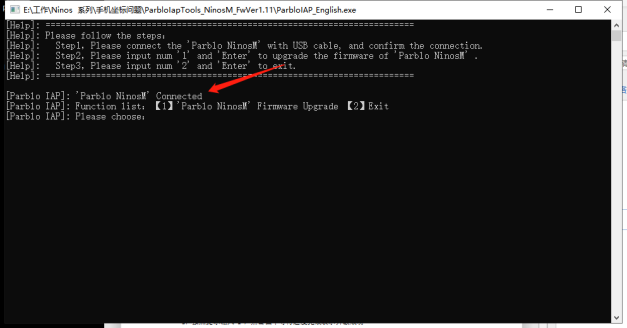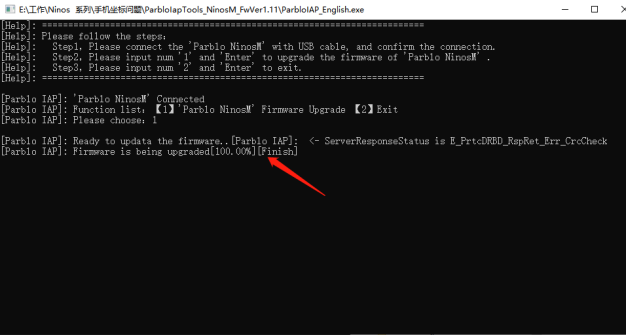 Please note:
If the firmware upgrade is unsuccessful, please close the window, unplug the wire and plug it in again, and perform the firmware upgrade again according to the above steps. (When the upgrade fails, you can try the above steps repeatedly)
Firmware upgrade package optimization points:
1. Support both PC mode and Android mode.
2. Solve the pen ink leakage problem.
3. Optimize the line drawing experience.
4. Win7 compatibility issues.
5. Optimize the cursor drift problem.


Ninos P07 parameter firmware upgrade package download (Note: the pen tip is black to indicate P07 parameters, as shown below)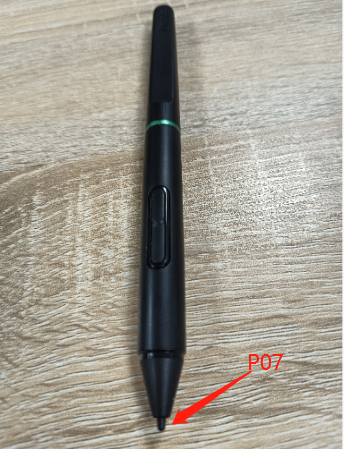 Firmware upgrade package: