1. Click the installation package, and an abnormal prompt box pops up during the installation process (as shown below).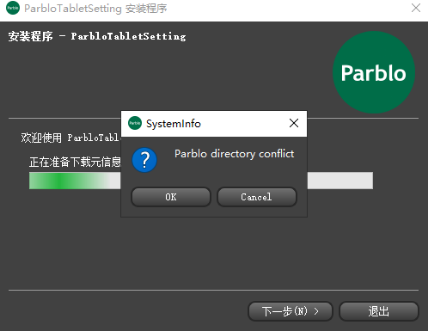 2. After clicking "OK", open "This PC" on the desktop → "C drive" → "Program Files (x86)", and find the "Parblo" folder.
Right-click to delete it. (as shown below)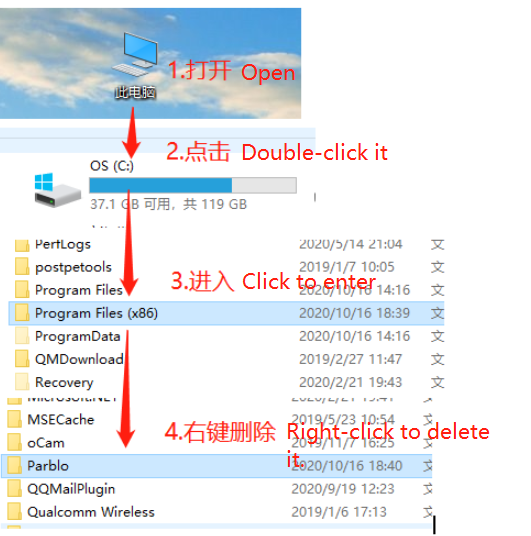 3. Reinstall after deletion.