1. Open the "ParbloTabletSetting"

to enter.
2. Find the "Express Key". k1=k1, K2=K2, ... and so on.
Select and set the corresponding shortcut keys according to your own needs.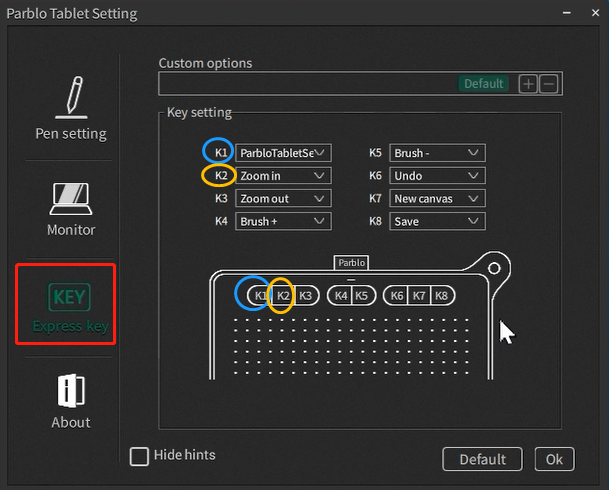 3. K1 = ParbloTabletSetting/Program/Hotkey. It means if you press the KI key, and the corresponding software will be opened. Now we use "Program" set up to be an example: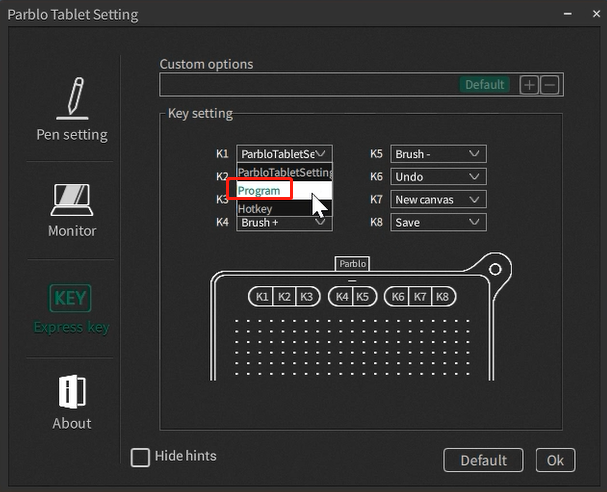 3-1 After choosing the "Program" in K1 drop-down menu, you will see the drawing software list that is installed on your laptop.
(Tips: If there is no software in the list, click "Browse" to select the software in the pop-up window.)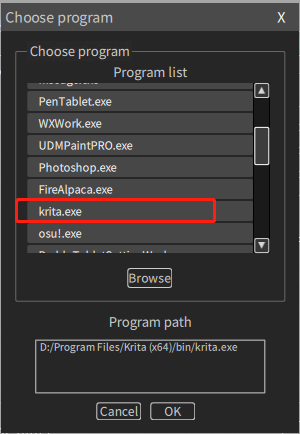 3-2 After choosing, please click "ok" to finish the setting for K1.
4. For other keys setup, you can follow the same steps to make it: just use the drop-down menu to choose the function that you prefer.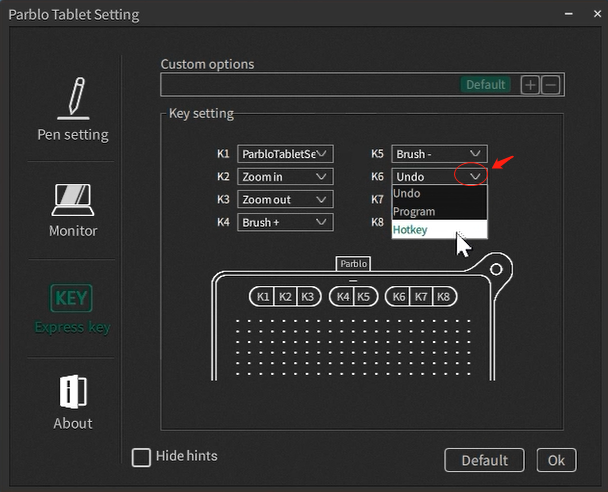 5. After the setting, don't forget to "Save" the setting.