1. After running PS, click "Edit" in the upper left corner, then select the bottom "Preferences" and click "Performance".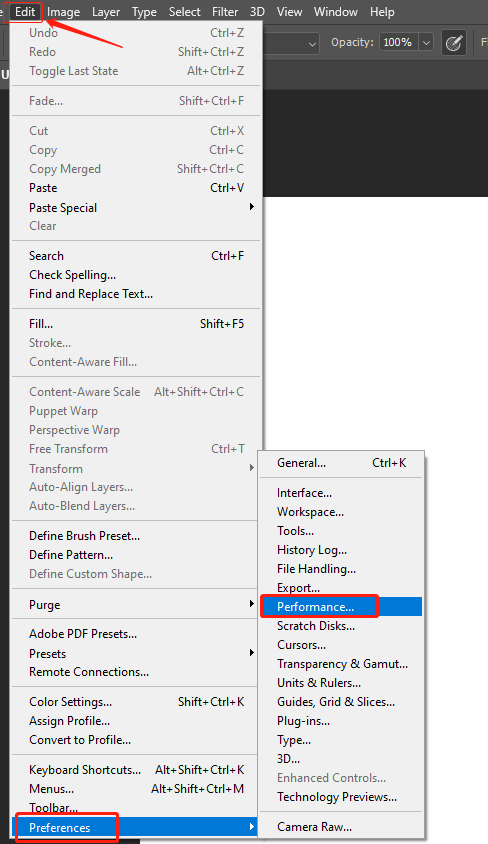 2. In the performance window, adjust the memory to 85% and above, uncheck "Use graphics processor" and click "OK".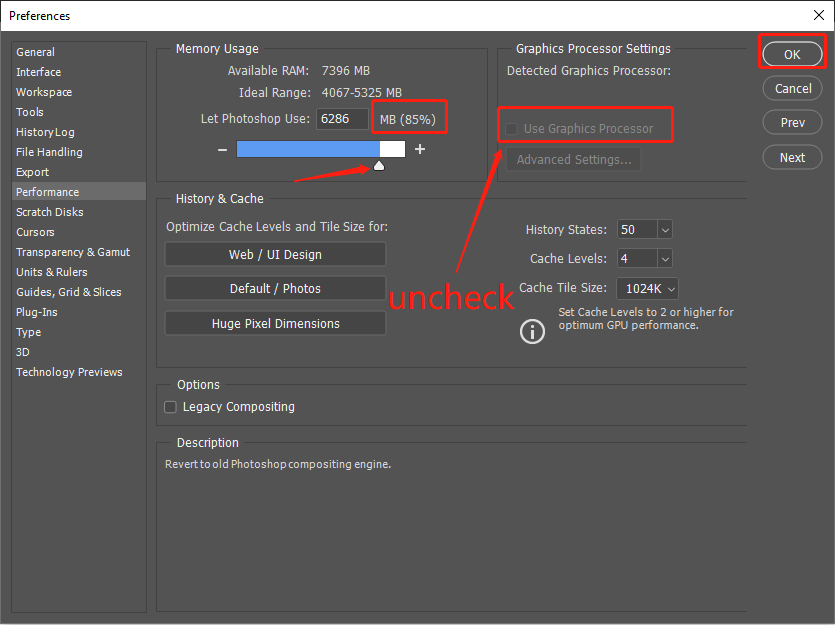 3. Adjust the smoothing to "0%". (Please note: the higher the smoothing percentage, the more severe the delay)

4. After completing the above settings, please restart the computer and try again.