The shortcut key function of the XiaoQ-board/Intangbo X7 currently only supports three mobile painting apps: "Drawing World Pro, Drawing World, and Panda Painting". Other mobile painting software currently does not support the use of shortcut keys.
The default function of shortcut keys is:
| | |
| --- | --- |
| K1 | Mobile Canvas |
| K2 | rotating canvas |
| K3 | Increase brush width |
| K4 | Reduce brush width |
| K5 | revocation |
If you want to change the shortcut key function, you need to customize it in the APP. Take the latest version of the Paint World Pro settings as an example (refer to this setting for others):
1. Click on the [Settings] icon in the upper right corner to enter the "Software Settings"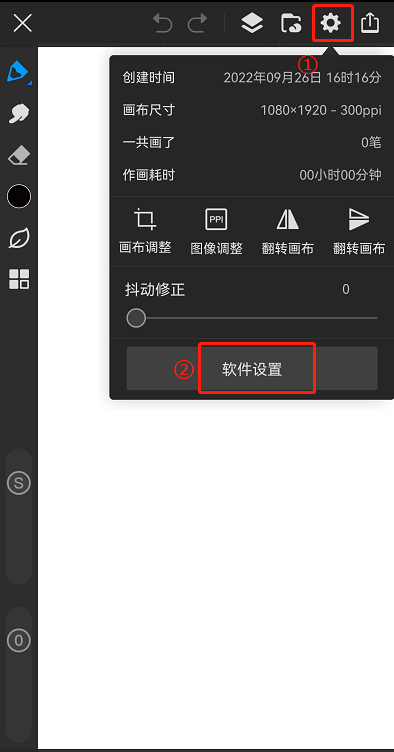 2. Open the "Shortcut Key Settings" interface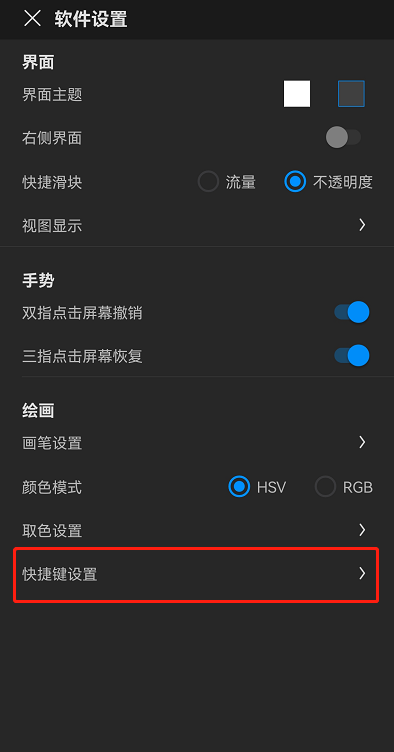 3. Taking the K1 key as an example, how to set the K1 key to the "Brush Tool" function:
First, click to select the 'Brush Tool'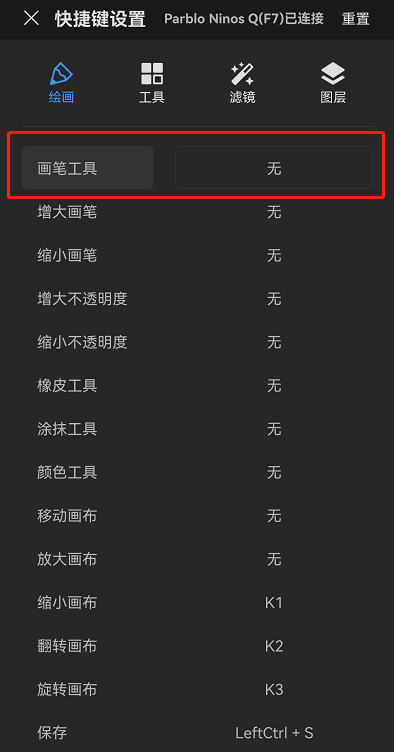 4. Press the "K1 button" on the digital board again, and after pressing it, the button information "K1" will be displayed on the right side of the "Brush Tool", indicating the successful setting
be careful! The shortcut keys for drawing the world and pandas display key information on the right side as other letters or symbols instead of K1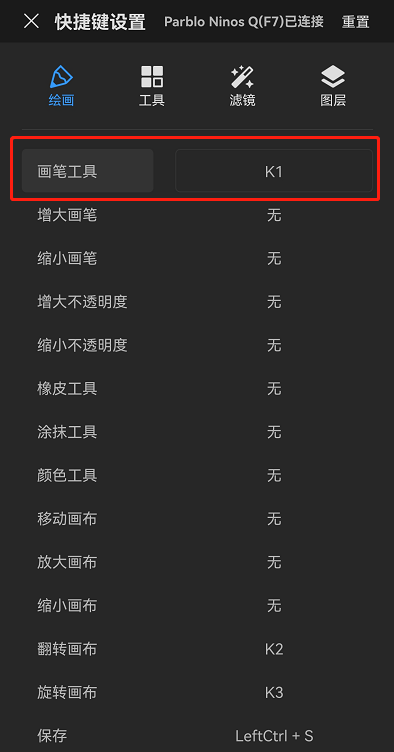 5. The same method is used for setting other buttons. After setting, return to the drawing interface and you can use it
Note:
① The shortcut key functions already available in the three mobile painting apps "Draw World Pro, Draw World, and Panda Painting" can be customized;
② When using the digital board on an Android tablet, the shortcut key function setting method is the same as above.